US Mint American Vets Disabled For Life 2010 Proof Silver $ Coin
This listing is for one brand new UNC:
UNITED STATES MINT
AMERICAN VETERANS DISABLED FOR LIFE
2010 COMMEMORATIVE PROOF SILVER DOLLAR COIN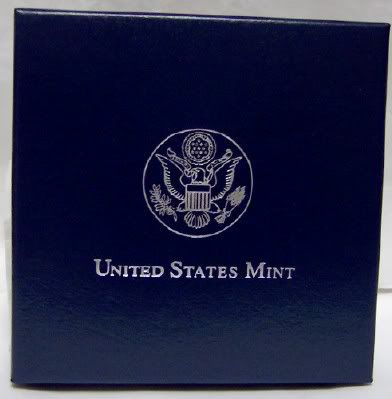 IN ORIGINAL MINT SLEEVE BOX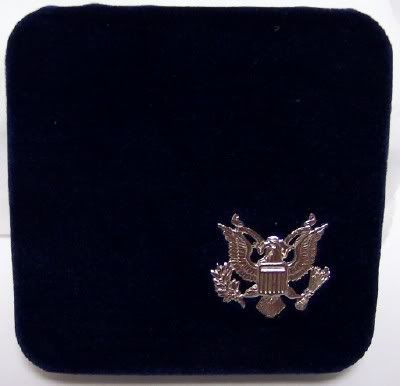 IN DARK BLUE VELVETINE PRESENTATION BOX
This proof 2010 American Veterans Disabled for Life Silver Dollar is extraordinarily brilliant and features sharp relief and a mirror-like background to highlight the images on both sides of the coin.
WITH CERTIFICATE OF AUTHENTICITY
The coin designs are emblematic of the many stories of our disabled veterans' courage, loyalty and sacrifice.
The obverse of this coin features an image of the legs and boots of three veterans. The inscription in the banner along the upper rim, THEY STOOD UP FOR US, pays tribute to our courageous disabled veterans who have survived military service injuries for our freedom. Additional inscriptions are IN GOD WE TRUST, 2010 and LIBERTY.
The reverse design depicts a forget-me-not flower at the base of a wreath wrapped in a ribbon that cradles and supports clusters of oak branches. The oak branches represent strength, while the forget-me-not is a widely recognized icon that first served as a reminder of those who fought and became disabled in World War I. The inscriptions are Take This Moment to Honor Our Disabled Defenders of Freedom, UNITED STATES OF AMERICA, E PLURIBUS UNUM and ONE DOLLAR.
SPECIFICATIONS:
Mintage Limits:
The 2010 American Veterans Disabled for Life Silver Dollar is limited to 350,000 coins (across all product options).
Program Information:
The American Veterans Disabled for Life Commemorative Coin Act was passed by Congress and signed into law on July 17, 2008, as Public Law 110-277. The act authorizes the United States Mint to mint and issue commemorative silver dollar coins in proof and uncirculated versions to honor these heroes.
The images on the 2010 American Veterans Disabled for Life Silver Dollar capture the service of the brave men and women who have honored us with their selfless duty to defend our country. These veterans often carry permanent life-altering disabilities that serve as strong reminders of the price of freedom.
Surcharges from the sale of this coin by the US mint are authorized to be paid to the Disabled Veterans' LIFE Memorial Foundation to support the construction of the American Veterans Disabled for Life Memorial in Washington, D.C., authorized by Congress in 2000.
This United States Silver Dollar Commemorative Proof Coin makes a great collectible numismatic gift for yourself and/or someone you know.

BUY IT NOW!!!

100% Guarantee of Authenticity


Please be sure to ask questions before bidding so that you will be completely satisfied with your purchase.
This listing includes free shipping to USA by USPS First Class Mail with delivery confirmation.